Sick of feeding your fur babies the same dull, boring veggies? Do you want to give them a more rounded diet but still keep it safe and fresh?
Then you're gonna love the…
Piggie's Plate Food Chart
The help you need to feed your piggies healthy foods
WITHOUT short-circuiting your brain.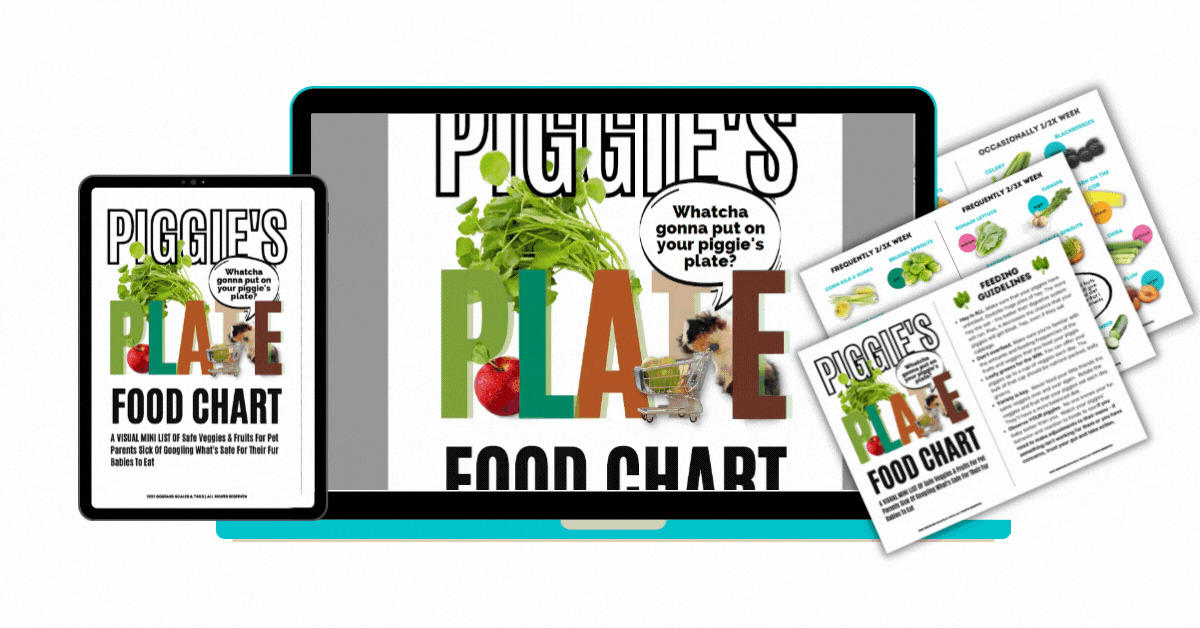 An easy-to-read booklet which contains over 70 piggie-safe,
full color fruits and vegetables (with a handy, dandy feeding tips sheet).
And ALL for a small investment of…
$7
Come on, friend. It's time to…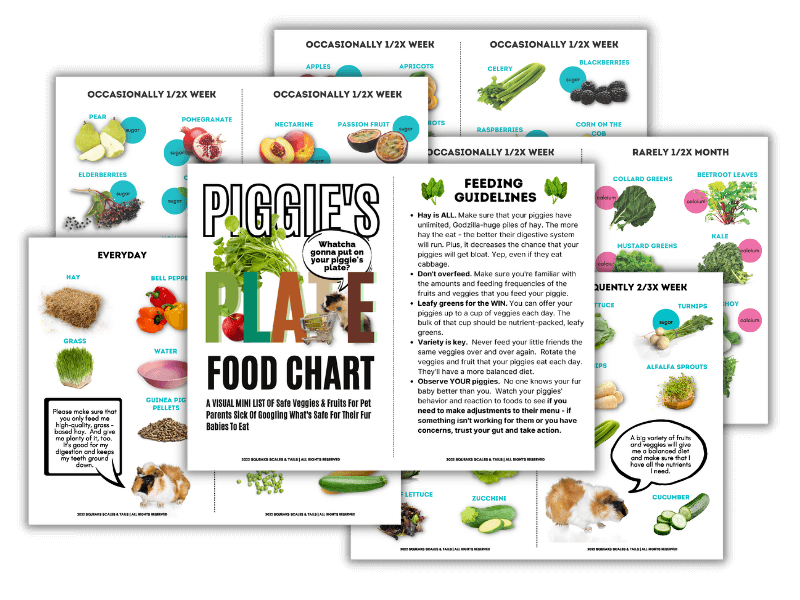 Ready to make your guinea pig feeding routine A LOT easier?
Got questions? I've got answers!