How To Keep Your Guinea Pig Warm In Winter (9 Awesome Tips)
Guinea pigs are particularly sensitive to changes in temperature. When guinea pigs get too cold they can suffer from hypothermia. This is a dangerous condition that can lead to death if not treated quickly.
Fortunately, there's a number of things you can do to keep guinea pigs warm in cold weather, such as:
Here are our top 9 tips for keeping guinea pigs warm in the winter:
Avoid Drafts
Put A Heat Source In The Cage
Extra Blankets & Bedding
Keep The Doors Shut
Add A Heat Source To The Room
Bring Them Inside
Have 2 Or More Guinea Pigs
Increase House Heat
Get Their Cage Off The Floor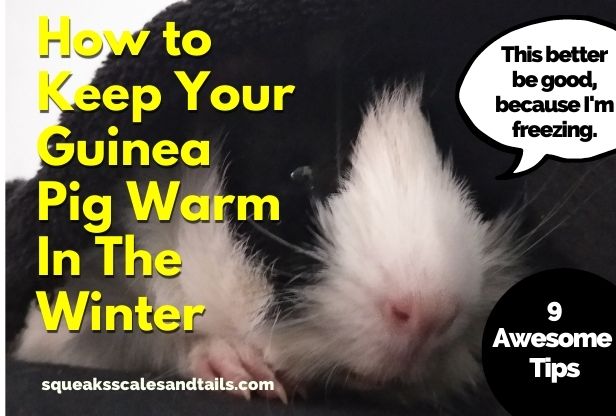 As you can see, there are a number of ways that your guinea pigs can be kept warm in cold weather.
You'll want to take steps now so that your guinea pig is well-fed, warm and happy during these cold days!
Let's Begin With…
How Warm Do Guinea Pigs Need To Be?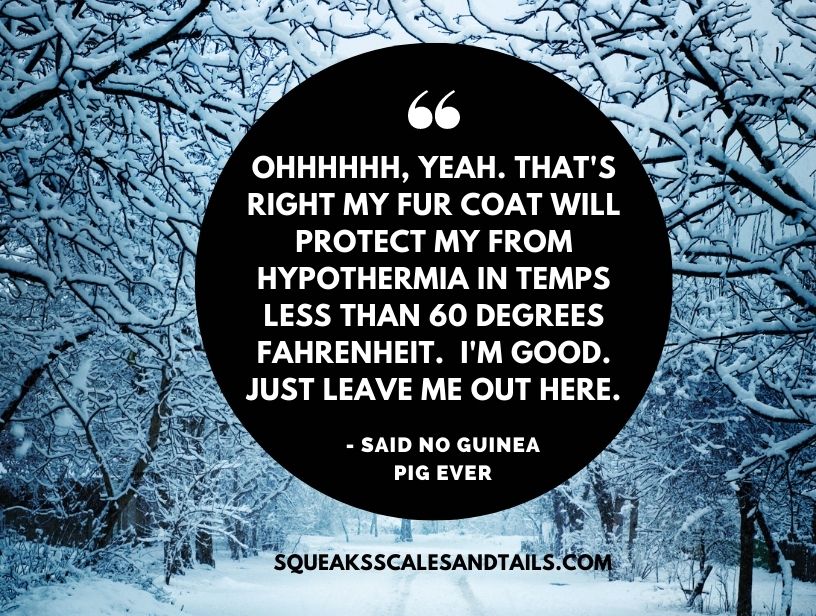 Guinea pigs are crepuscular animals which means they typically thrive in the cooler temperatures (courtesy of originating from the Andes mountains in South America).
So, they don't mind the cold – but it can't be too cold.
Don't get me wrong.
Cavies do require heat to keep warm and survive, but make sure that the temperature in their environment isn't too hot for your piggies to handle – an ideal temperature of range from 65°F (18°C) to 75°F (24°C).
Cavies are likely to freeze to death if they're kept in temperatures less than 60°F (15°C) for an extended period of time.
That's why, in extremely cold weather, guinea pigs are typically better off in the comfort and warmth of your home.
But, what if your actual house is cold?
Some people don't have control over the heating in their apartment (chill city!). Or maybe your piggie is housed in your bedroom and it's just too cold at night for your guinea pig to handle.
Or perhaps you're trying to keep them warm in a cold winter storm and your power has gone out.
Well, I have some guinea pig heating tips that will keep your cavies warm in any situation!
Let's get started…
1. Avoid Drafts
Choose their cage location carefully. To keep your guinea pigs warm, you need to make sure that their cage isn't in drafty areas.
Plus, the drafts can make guinea pigs sick by causing common respiratory infections, which lead to guinea pig pneumonia, which can be fatal.
Here are a few things to keep in mind:
Don't have the cage near windows. Cold can even seep through closed windows.
Make sure there's nothing blocking heaters or vents in the room where your piggies are located. But, don't place the cage directly near the heat source. Your cavies can easily overheat and get heat stroke.
Block drafts with door stoppers or towels. Try not to keep guinea pigs cages in front of open doors or sliding glass doors.
If possible, put their enclosure near the center of your house, away from exterior doors and walls. It's usually the warmest spot with a more stable temperature.
Even if your guinea pig's cage isn't in a drafty area, make sure that it isn't in a cold location. For example, garages and basements tend to get pretty chilly.
Piggie cages shouldn't be placed in drafty spots. Guinea pigs can get sick from drafts coming from windows or vents. The cage should be centered in the house, away from exterior walls, because it will stay warmer there.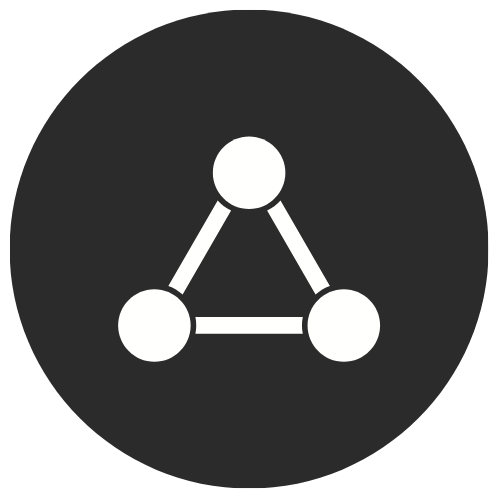 2. Put A Heat Source In The Cage
Bring the heat to your piggies by adding a heat source to the guinea pig cage. There are three basic ways that you can add a heat source to guinea pig cages and they include:
Heat Pad: This is a safe and popular way to keep a guinea pig's body temperature stable. Some microwave heat pads will stay warm for hours. Electric heat pads need to be pet friendly with chew-resistant cords.
Hot water bottle: This is the most simple way to keep your guinea pig warm. Fill a bottle with water and wrap it in the cloth. Then put it in your guinea pig cage. Your cavies will enjoy it!
Rice sock: You can make a microwave heat pack with a sock and rice. Place the rice in the sock and tie it off closed. Put it in the microwave for 45 seconds to 1 minute and then see how hot it is (this gets hot VERY quickly). Unfortunately, rice socks don't stay warm for very long. You might need to heat it again!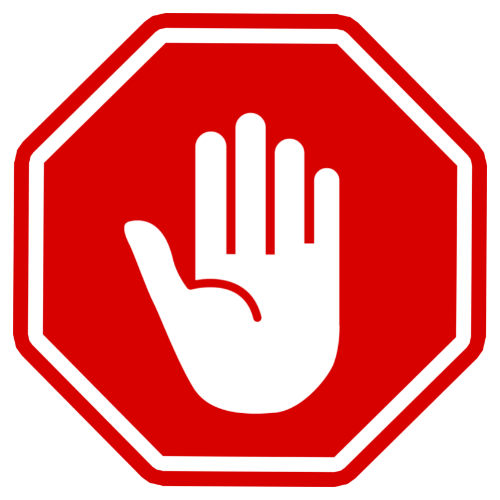 Make sure that the guinea pig cage is big enough to allow guinea pigs plenty of space to stay away from the heat source if they need to. Cavies can easily overheat (because they can't sweat).  
3. Extra Blankets & Bedding
Your cavies will likely enjoy burrowing into blankets and bedding. If it's cold in their enclosure, try giving them one of the following.
Cuddle cups, fabric huts, and snuggle sacks: These little guys are good because they're normally made of fleece (a warm material) . They come in many varieties and colors, so you can find something that matches your guinea pig's enclosure nicely.
Pile on the extra bedding. Wood shavings are the most common type of bedding, but you can add shredded newspaper or small pieces of fleece. Hay is also good to add in. This will give guinea pigs something to burrow in to keep warm! (Note: Add at least 3 to 5 inches)
Extra Blankets: Blankets are a cheap alternative to warm guinea pig housing. If you're up for constructing your own guinea pig enclosure, adding blankets can be an easy solution .
Pajamas and hoodies: This is a budget friendly option. If you have small kids that have outgrown some of their clothes, you can give them to your cavies to snuggle into. But, make sure you remove any buttons or other dangerous, little things from any clothing you give to your cavies for burrowing purposes.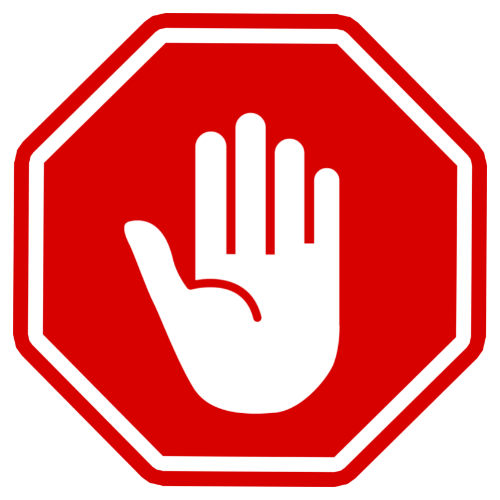 Don't make sweaters or warm clothing for your piggie! Restrictive clothes are bad because it stops them from grooming themselves. It also keeps your cavies from eating cecal poops – which they need to do to stay healthy. Plus, guinea pigs sometimes chew on the clothes that we put on them, which can lead to lethal gastrointestinal blockages. 

4. Bring Them Inside
I know that many people have to keep their guinea pigs outside in hutches or sheds.
But, it's a lot easier to keep an eye on your piggies if they're in the house with you. In most cases, you'll have more control over their environment.
And if anything goes wrong, you're not going to realize it until the morning when you go to feed them and they're very sick.
Some people will bring their piggies inside at night. That way, they're not exposed to the colder temperatures at night when the sun goes down.
I'm guessing you might be thinking, "Man, Aquita. EVERY night? Really???"
Well, EVERY night can be a bit much for some. So, how about this…
If moving your piggies inside every night is too tedious (I'm not judging you, trust me), maybe you can move them inside seasonally.
Perhaps considering bringing them inside when outdoor temperature start dipping below 60°F (15°C).
That way, you'll have time to plan out a nice, safe enclosure to keep your cavies comfy through the colder weather. But, you won't have to go through the hassle of bringing them in every evening.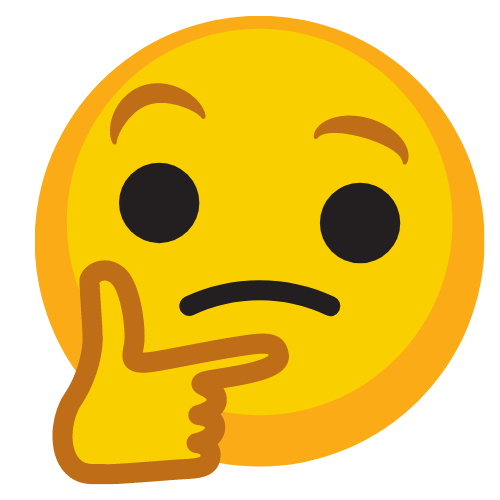 Bring your piggies inside if you have the room. Typically, they're safer in the house where you can keep an eye on them and have more control over their environment to keep them comfortable and safe.
Thinking about adding a piggie to your family or want to brush up on the essentials? Gotcha covered. What you need is a reliable, "all-in-one" resource to refer to when you're struggling. A Beginner's Ultimate Guide To Guinea Pig Care is a starting point with all the basics and more to get you on your way!
5. Put A Blanket Over Their Cage
This option isn't one that normally occurs to pet parents. But, it's easy, simple and straight forward.
Just toss a blanket or thick towel over their cage to help your little friends stay nice and warm.
If your cavies are in a drafty area, you can throw it over their cage to block the draft. This will help protect them from the cold temperatures. If you're worried about guinea pig smell, you can wash the blanket once (or twice) a week to keep it fresh.
I recommend a heavy fleece blanket – or something similar that insulates well.
Just a quick note: Make sure that you leave part of the cage uncovered. Guinea pigs need a well-ventilated cage to be able to breathe. So, this is important.
Do you have a radiator for heat? Is it attached to an exterior wall? If it is, Place aluminum foil behind an it to redirect the warmth back into the room rather than having it escape through a wall. Your home will stay toastier and your piggies will be happier.
6. Have 2 Or More Guinea Pigs
One thing you'll notice is that friendly guinea pigs LOVE to snuggle.
Since guinea pigs are social, herd animals, most of them enjoy having the company of other piggies (at least ones that they like).
In the wild, living as a herd served another purpose besides companionship. They huddled together to conserve body heat and to keep each other warm.
Even domesticated, they still fall back on this behavior.
Two cavies are likelier to stay warmer than just one furry friend all alone.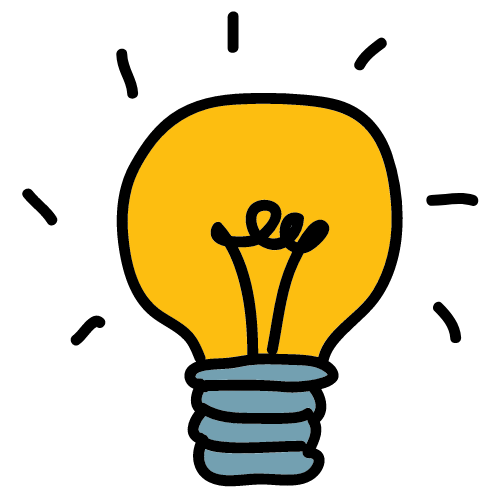 When introducing piggies to each other, I recommend seeking the help of a reputable guinea pig rescue or shelter (if possible). Pairing piggies can be tricky and it's easy to mess it up if you're not familiar with the process – what's normal behavior in that situation and what's concerning.
7. Crank Up The Thermostat
This isn't my favorite option, but it's the easier. Just turn up the thermostat a few extra degrees.
Now, this can work if your home is well-insulated and without drafts (oh, if only everyone had a house like that).
So, if you do it, though, make sure to pay close attention to the heat.
Increasing indoor temperatures when it's too cold is a good thing. But, too much of a good thing can be bad.
Since cavies are heat-sensitive and tend to do best in temperatures from 65 to 75 degrees Fahrenheit, you'll need to make sure that it doesn't get too warm for them.
Also, it can get pretty expensive running your heat extra high.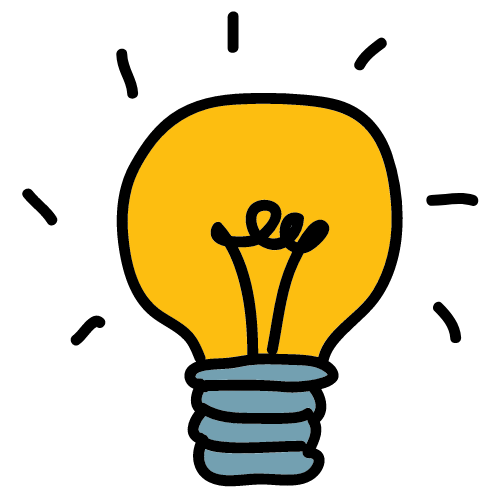 A thermometer will help you with monitoring temperature to make sure it stays within guinea pig safe temperatures.
8. Get An Extra Room Heat Source
Maybe you don't want an extra heat source in your furry friends' cage. If not, you can try other portable methods of heat in the room where you're housing your fur babies.
Try a couple of these options:
Space Heater: This is an obvious choice, but it's also one of the most effective options. Get one with a bunch of safety features like automatic shut off and temperature regulation, so it doesn't get too warm for your pigs. It blows around hot air, which can jump start allergies, too – if you have them.
Radiant panel (the ones you plug-in): Radiant panels are not like space heaters. They do not blow around hot air. Instead, they use electromagnetic waves to send heat to people and things in the room. This is better because it does not make dust or other allergens in the air when it is heating up the room.
Both options require an upfront investment and it will be a bit of strain on your electricity bill.
But, it's worth it if it'll keep your piggies warm and comfortable.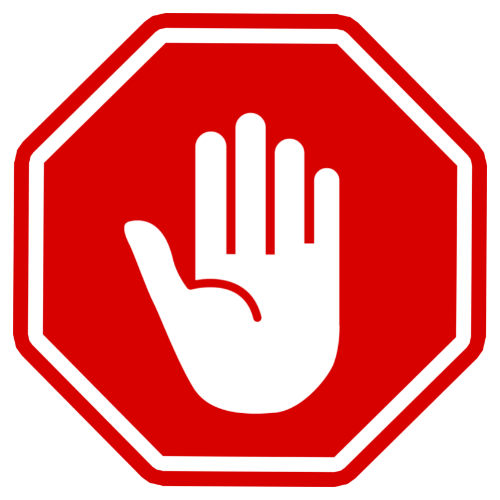 Make sure that your piggies' cage isn't close to the heat source. They'll easily overheat and get very sick.
9. Raise Their Enclosure Off The Floor
It's always colder on the floor than up high.
Hot air rises, so it's only natural that the guinea pigs lower in their enclosure will feel – and be – colder.  They're losing body heat more quickly on the ground.
If possible, put your cavies' cage on a table or some sort or a sturdy set of boxes.
It doesn't seem like much, but it'll make a difference.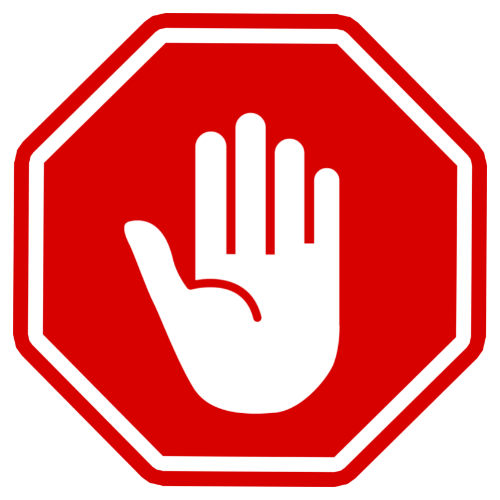 Be careful if you choose the box option. Make sure that they aren't in a situation where they can fall off or are at risk for tipping over.
How To Keep Guinea Pigs Warm Outside
Knowing how to keep guinea pigs warm in winter is important for all owners, but it's especially true if you have an outdoor guinea pig.
It's important to know how to keep them safe and warm during winter.
Unlike most of the year when they can safely stay outside without too many obstacles, these small animals need a few special accommodations in order to be healthy and active come wintertime.
Here are a few of the best tips to get you on the right track.
Get some water bottle covers. This will keep your water bottles from getting cold in the winter and it will also keep them cool in the summer.
Avoid using fleece in an outdoor hutch. Blankets can freeze if they get moist – which would be a disaster for your furry friends in this situation. Wet bedding and dampness can make them very sick, pretty quickly. You need dry bedding – always. So, use hay (lot of it) or paper bedding instead. But, be prepared to replace it regularly if it gets wet to prevent mold.
Cover the outside of the hutch with a protective, insulating material. A well-insulated hutch can make or break how well your piggies do during the winter. You can carpet, landscape fabric, roofing felt or tarpaulin. This will help keep the hutch warm by blocking drafts and cold in the winter months.
Add some heat to hutch. This is when the heating pads come in handy. Get those microwave heating pads ready. And also fill a hot water bottle with warm water and wrap it in cloth. Put both in your fur babies' cage for extra warmth.
Switch hutch locations for the season. House your guinea pigs in a shed or garage for the winter so long as it's safe and an appropriate size.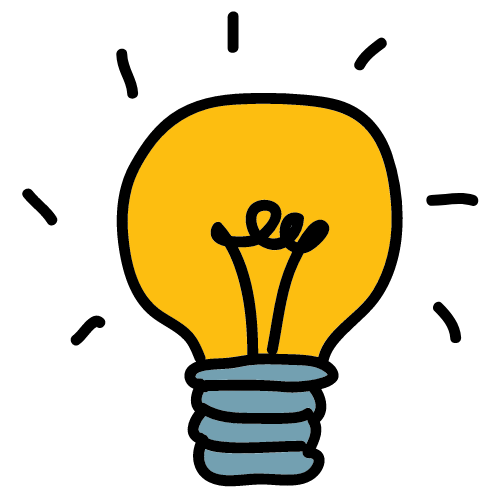 If you get a new guinea pig during colder weather, please keep the animal inside until at least springtime time before they are released outside for summer. That will give your little friend a chance to get used to being outdoors gradually – and it won't be such a shock to his system.
How Do I Know If My Guinea Pig Is Too Cold?
You might be wondering if your guinea pig is cold. It can be hard to tell. Usually, if it is too cold for you, it is also too cold for your guinea pig. Signs of this include:
Trembling or shaking: Guinea pigs shouldn't cold enough to shake. When this happens, they're trying to use the shaking to increase their body heat.  So, this behavior means that your little friend definitely needs some warmth.
Chilly ears: When guinea pigs are cold, their ears will seem chilly to the touch. If they stay like this for more than a few hours – it could be time to try to find some warmth.
Burrowing: Its normal for cavies to burrow (just for fun) and to try and get warm. Usually if your fur babies are burrowing because they're cold, it'll be accompanied by shivering.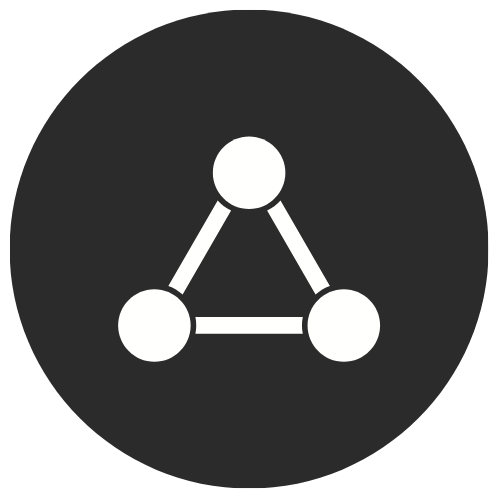 Cavies and Cold In A Nushell
Now that you know the best ways to keep your guinea pigs warm during those chilly winter months, it should be easy for you to make sure they stay cozy all season long.
Watch out for those extreme temperatures and when winter comes around, don't forget about your piggies!
You'll want them happy and healthy so next spring rolls around. Have any other questions?
What other creative methods do you use to make sure your piggies stay cozy?
Let me know in the comments below!
19 low-key ways to keep your house warm this winter. (2020, October 1). Family Handyman. https://www.familyhandyman.com/list/unexpected-ways-to-keep-your-house-warm-this-winter/
Beck, A. (2013). Guinea pigs: Keeping and caring for your pet. Enslow Pub.
Can Guinea pigs live outside? Temperature, security and other care advice. (n.d.). Exoticdirect. https://www.exoticdirect.co.uk/news/when-can-guinea-pigs-go-outside-temperature-security-and-other-care-advice
Caring for Guinea pigs. (n.d.). PETA. https://www.peta.org/living/animal-companions/caring-animal-companions/caring-guinea-pigs/
Caring For Your Guinea Pig: Basic Husbandry. (n.d.). Pender Vet Animal Hospital • Fairfax, Chantilly & Manassas | Animal hospitals and pet boarding for dogs, cats, and exotics in Fairfax, Chantilly, and Centreville, VA. https://pendervet.com/wp-content/uploads/2014/06/EXOTICS_GuineaPigCare_May6.pdf
DVM, S. L. (2015). The Guinea pig handbook. Barron's Educational Series.
Guidelines for the Housing of Guinea Pigs in Scientific Institutions. (n.d.). CiteSeerX. https://citeseerx.ist.psu.edu/viewdoc/download?doi=10.1.1.674.3852&rep=rep1&type=pdf
Guinea lynx :: URI. (n.d.). Guinea Lynx :: A Medical and Care Guide for Your Guinea Pig. https://www.guinealynx.info/uri.html
How can I tell if my pet is feeling the cold? (n.d.). Greencross Vets. https://www.greencrossvets.com.au/pet-library/articles-of-interest/how-can-i-tell-if-my-pet-is-feeling-the-cold/
How to keep a Guinea pig warm in winter. (n.d.). Blue Cross. https://www.bluecross.org.uk/pet-advice/looking-after-your-guinea-pig-winter
Respiratory bacterial disease in Guinea pigs. (2010, July 21). The Best Pet Health & Care Advice from Real Vets | PetMD. https://www.petmd.com/exotic/conditions/respiratory/c_ex_gp_bordetella_bronchisepta_infection
Stubborn Guinea pig respiratory infection? | Small pet select. (2021, June 6). Small Pet Select Blogs. https://smallpetselect.com/stubborn-respiratory-infections-guinea-pigs/